Anna Kournikova's Dogs Prevent Her From Work-Outs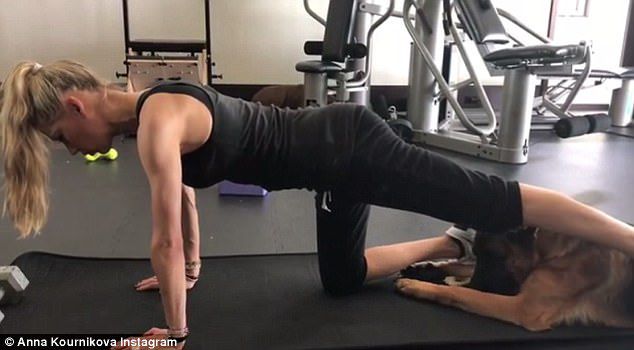 Anna Kournikova can do several tasks at a time.
The ex tennis player uploaded a clip of herself in her backyard. The star was ready for a nice sweat session. While Anna is using a chair, her dogs and Enrique Iglesias seem to have other plans. Kournikova is trying to stay in focus, but her pooches are playing behind her. The star is laughing for a minute and asking what is going on.
The sports star and the singer are parents to twins. Their baby boy and baby girl were welcomed in December. They are named Nicolas and Lucy.
Many admirers were surprised that the couple became parents as they stayed low-key even though they have been together for 16 years.
2018-03-01