Angelina Jolie And Brigitte Macron Met In Paris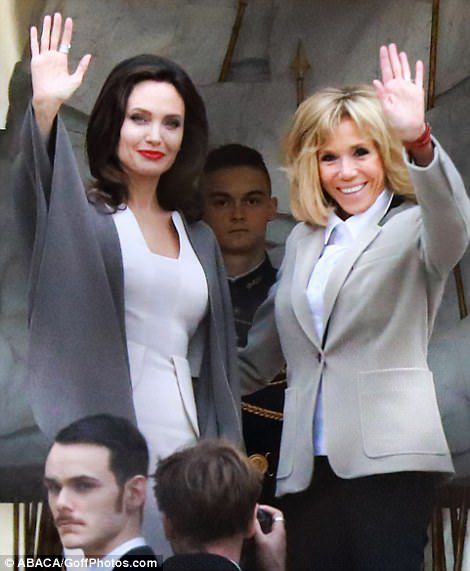 Angelina Jolie met the first lady of France. Brigitte greeted the actress at the Elysee Palace. The two women had formal outfits for the meeting.
The Oscar-holder was wearing a white dress and gray shawl. The first lady was dressed in a white button-down shirt and a blazer.
Jolie also stopped by the hotel called Le Meurice for a photoshoot. Angelina and her six children visited the Louvre. The company was given a private tour for the museum. All six kids behaved very well. It looks like they are all best friends. The family also admired the pyramid when they got out of the museum.
2018-01-31