52-year-old Cindy Crawford showed how she looks without makeup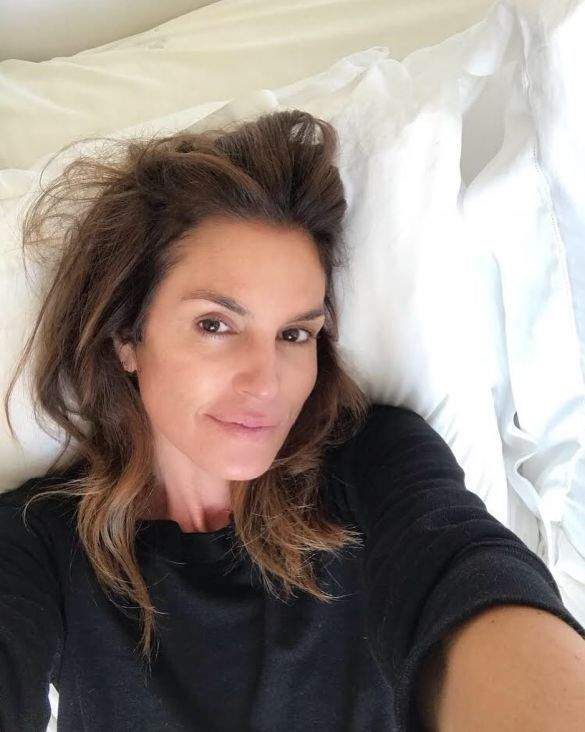 The model showed how she looks after a stormy party.
The other day, Cindy Crawford and her husband Randy Gerber attended a party on the occasion of upcoming Halloween.
At the party, Cindy came in the form of a sexy stewardess, in a wig, with a rich makeup and a glass of hot drink in her hand.
The next morning, 52-year-old Crawford showed her fans how she looks after such a loud event. Cindy published a selfie on which she was captured in bed.
Such selfies, by the way, Crawford is divided quite often - the model does not hesitate to show how it looks in everyday life.
2018-10-30