48-year-old Jennifer Lopez went on a date in a tight dress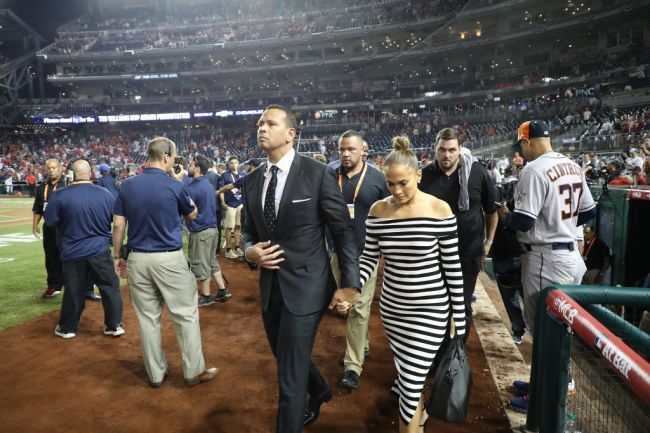 Jennifer Lopez often appears in public in sexy dresses, obviously guided by the principle that if there is something to show, why not do it.
So, on one of the last dates with her boyfriend, the singer put on a tight-fitting dress in black and white stripes, which emphasized all the bends of her body.
Lovers who attended a baseball game in Washington kept holding hands and looked together luxuriously.
2018-07-20