11-year-old Salma Hayek's daughter ruthlessly mocked her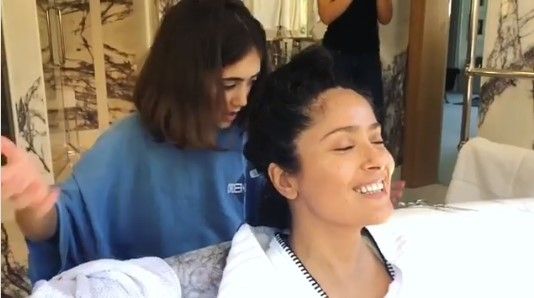 Recently, the Hollywood actress published an "amusing" video on Instagram, which shows how her daughter Valentina cuts off her luxurious hair.
On the video, the girl bravely gets rid of her mother's curls. Looking at the diligence of the baby, we can say: the hairdresser from it will turn out wonderful.
By the way, Salma was not at all nervous when her daughter was working on her new image. Hayek happily enjoyed the process while lying in the jacuzzi.
2018-09-24