Winners of MTV Europe Music Awards-2017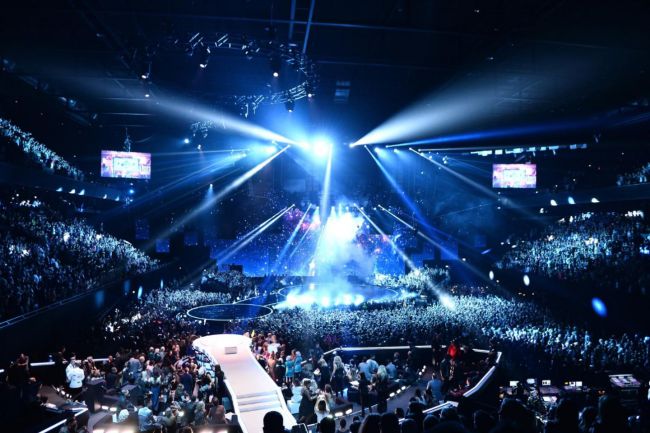 Became known won the annual music award MTV Europe Music Awards. This year, a solemn ceremony was held in the British capital.
The lead show was the charming singer Rita Ora. In the sports and concert complex in Wembley, thousands of music lovers gathered.
Everyone will remember the excellent performance of Eminem, who for the tenth time was recognized as the best hip-hopper of the year. The rapper performed his hit Walk on Water, which was recorded along with Beyoncé. There were also Demi Lovato, Travis Scott and many others.
For example, the winner of the award was Sean Mendes, who received several figurines this evening. "Best Artist" - Sean Mendez.
Winners of MTV Europe Music Awards:
"Best Artist" - Sean Mendez
"The Best Hip-Hop Performer" - Eminem
"Best Alternative Group" - Thirty Seconds To Mars
"The best music video" - Humble, Kendrick Lamar
"Best pop composition" - Havana, Camila Cabello
"The Best Song" - There's Nothing Holdin 'Me Back, Sean Mendes
"The most stylish performer" - Zeyn Malik
"The biggest army of fans" - Sean Mendes
"Best Debut of the Year" - Dua Lipa
"The best visual effects" - the group "Leningrad"
"The best electronic / dance project" - David Getta
"The Best American Performer" - Fifth Harmony
"The Best Canadian Performer" - Sean Mendez
"The Best British and Irish Performer" - Louis Tomlinson
"The best live performance" - Ed Sheeran
"Best Rock Band" - Coldplay
2017-11-14