Will Smith Is Not Pleased With Jada Pinkett Smith's 'Ugly Ass' Christmas Sweaters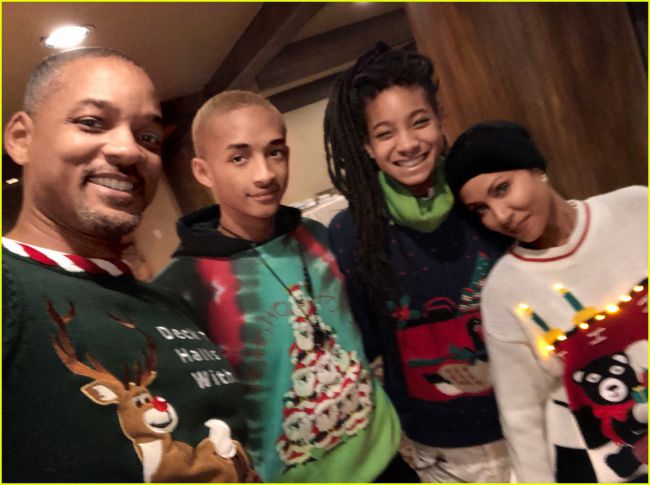 Will Smith and Jada Pinkett Smith came at The 53rd Annual Grammy Awards held at Staples Center in LA.
It looked like Will did not have a Christmas mood this year even though his wife tried hard to provide him with it. Smith showed "ugly ass" Christmas sweaters Jada chose out for the family.
The star asked people to help him on Instagram. He wrote Jada makes everyone in the family to wear those "ugly" sweaters.
The 49-year-old star promised that there will be more to come. He also uploaded a snap of his wife, 17-year-old daughter Willow and 19-year-old son Jaden in the aforementioned sweaters.
Will claimed the sweaters to be itchy! He also tagged his 25-year-old son Trey from Sheree Zampino, his former wife.
2017-12-29