The new image of Steven Seagal became the basis for memes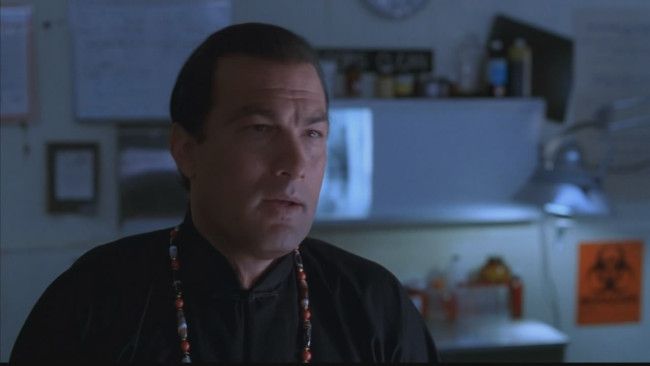 For fans in Twitter, celebrity accounts turned out to be a fruitful day after Stephen Seagal posted his appeal from Russia, broadcast live on the morning British show. The movie star spoke out about Donald Trump.
But it was the actor's appearance-black-painted and stitched back hair, a shirt with a buttoned up to the chin, black-rimmed spectacles-caused more discussion on Twitter and a lot of memes. Some compared the actor to Batman and the villain from the films about James Bond. Others noticed Stephen's resemblance to his animated character from South Park.
During the interview, the actor interceded for Trump: "I believe that the American sitisens were in a very interesting situation, despite the fact that the president was chosen by all the rules. The remaining supporters of Obama's policy are constantly called upon to Trump and all his decisions. He often seems isolated because of all the enemies. It is very hard to do his job. "
Segal also commented on the decisions of the US leader to dismiss football players who knelt while listening to the national anthem in protest against racial and social injustice.
2017-09-30