The legendary founder of Playboy magazine Hugh Hefner died in California at the age of 91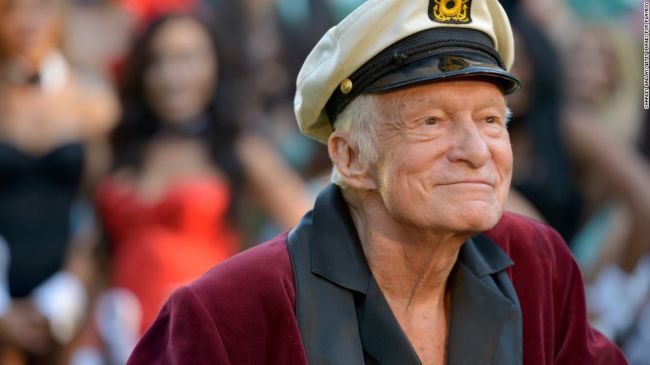 Hefner died of natural causes surrounded by family and friends in Los Angeles. The BBC quotes Cooper Hefner, the son of the founder of Playboy, that the death of his father "will grieve so much."
Playboy has become one of the most popular male publications in the world. On his pages there were interviews with famous actors and writers., when the circulation of the publication reached seven million copies a month.
On the site of the publication posted a poster Hefner with his quote: "Life is too short to live someone else's dream." Hefner was married three times. He has two children left. In December 1953, the first edition of Playboy with Marilyn Monroe appeared on the cover, with a circulation of 70,000 copies.
It was published in the kitchen of the publisher. Hefner doubted the success of the case, but in the first week three-quarters of the circulation was already sold. So began the sexual revolution. The first issue of the publication, according to some reports, was prepared by Hefner in his own kitchen, and he had to borrow money for printing, including his mother.
In the "Girl of the Month," then the nude actress Marilyn Monroe appeared on the cover.
2017-09-29