Sexy Kim Kardashian appeared in a colorful photo shoot for Violet Gray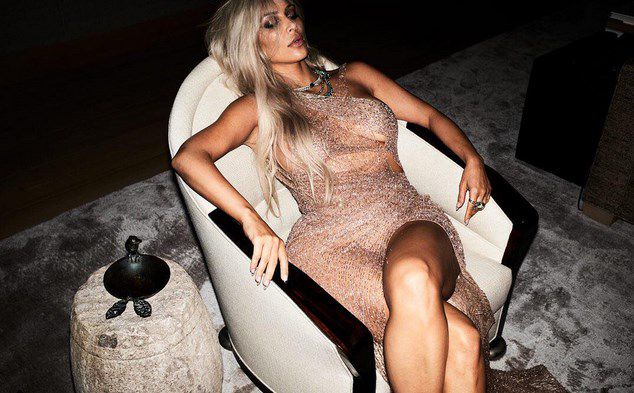 Kim Kardashian has been successful in many areas. The secular lioness has opened a children's clothing store, designed by her together with her husband Kanye West, launched several mobile applications and games, and her collection of cosmetics KKW Beauty is an incredible success. But on this ambitious reality show star is not going to stop.
Kim Kardashian, who will soon have a surrogate mother give birth to a child, became the heroine of the Woman Made project of the Violet Gray edition, in which successful women share their achievements. The 37-year-old star of the reality show not only starred in a sexy photo shoot, but also presented its own fragrance Crystal Gardenia.
The fans of the star are already actively discussing the upcoming parfum and talk about a lot of fuss around him. Recently, many celebrities actively promote their own brands of clothing, a line of perfumes or underwear. This is a very fashionable trend, which can be quite profitable on the wave of popularity. Be that as it may, many products produced by the stars are really worthy of attention.
2017-11-16