Selena Gomez Has A Hot Look Even After Recovery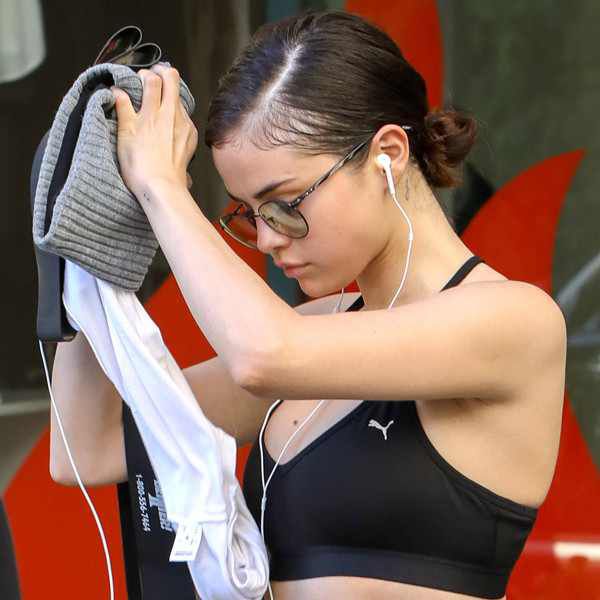 Selena Gomez was caught in a sizzling look when she left a Pilates studio in LA not long ago.
The star wore a black Puma sports bra criss-crossing in the back. She wore it with light gray sweatpants. Her Puma underwear peaked out above the waistband. We remind you that Selena is a spokes model for the famous brand.
The star had a kidney transplanted because of her lupus. The news was revealed in autumn. The star, 25, was working with multiple specialists and nutritionists to become healthy. She has turned to her usual physical activities, such as yoga, Pilates and working out with light weights.
Selena was seen with Justin Bieber a lot. The two did not make any comments as to the nature of their relationship. They were out for dinner at a steakhouse and visited the Hillsong Church Conference at the Microsoft Theatre in LA.
2017-11-28