See Six-Pack Of Kevin Hart And His Underwear Pic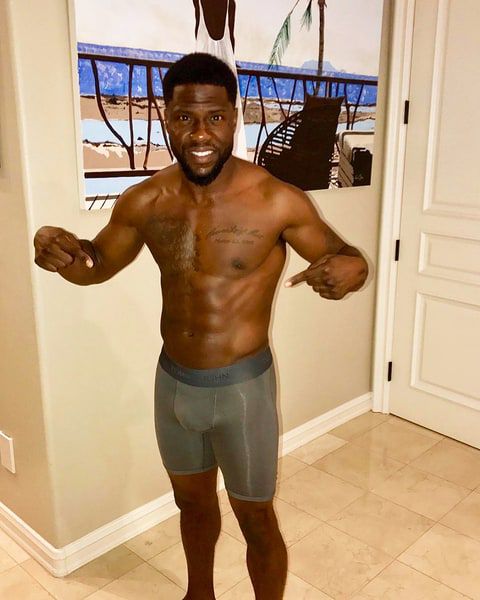 Kevin Hart boasted his perfect abs on Instagram. The star, 37, uploaded a revealing shot of himself in a pair of snug boxer-briefs.
He gave a caption to the shot "Hard work is paying off…..Still not done yet tho. The grind is real…" Kevin advised us to stay ready so we don't have to get ready.

No doubt, the grind is 100% real. The actor flexes his arms and points to his eye-watering six-pack on the photo. Hart feels uncomfortable about the dumbass look on his face, though. He says he was too excited about his results.

The star confessed that "eating clean" helped him to reach those tremendous results.
2017-04-28