See Elizabeth Hurley In A Sexy Swimsuit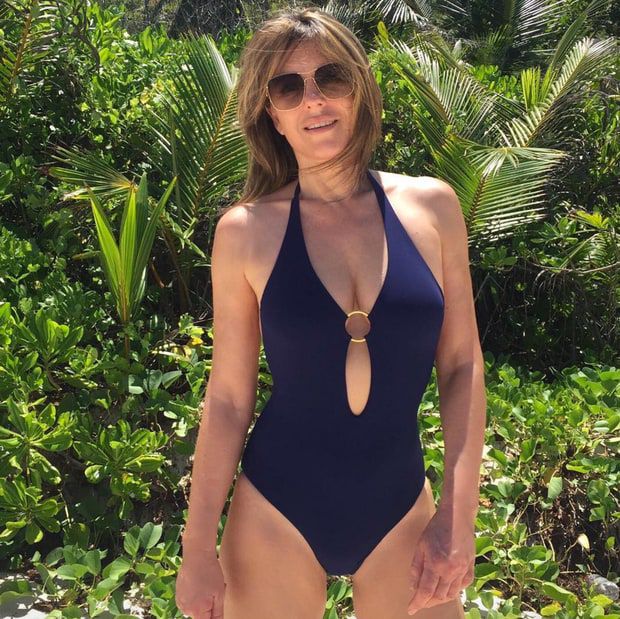 Elizabeth Hurley appeared on Instagram on April 4 with a cool snap of her gorgeous beach body. She is wearing a sexy bathing suit from the star's eponymous swimwear line.
On the shot, the star boasts her body in a black, low-cut one-piece. Elizabeth is standing in front of tropical greenery. The actress also added a kissy-face emoji to the shot.
The 51-year-old has already been spotted showing off her physique in skin-baring ensembles on the Web. This January Hurley uploaded a picture of her ageless look in a teeny blue bikini. This was during her vacation time in India.
Hurley wrote that life is short and advised to buy the bikini.
2017-04-07