See Beyonce's Pictures From Solange Knowles' Private After-Party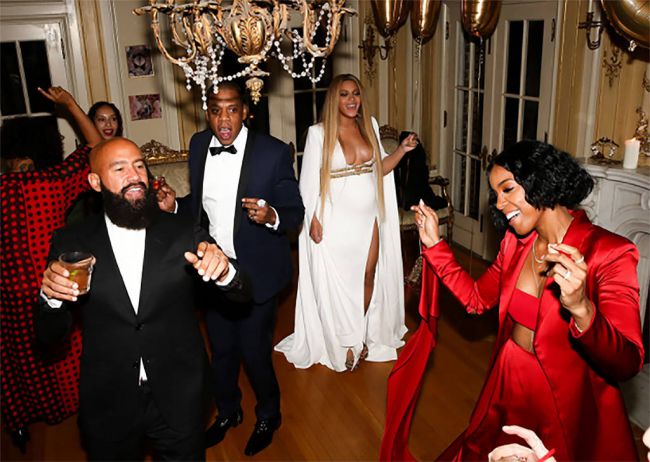 How to celebrate the Grammys? A great after party is an answer!
Solange Knowles hosted a Wine and Grind Grammy Edition celebration after the famous award ceremony. Beyoncé provided her admirers with a sneak peek inside the high-end party. It was probably held in some private residence. The singer was clad in a white dress featuring a plunging neckline and a split that reached her thigh.. Meanwhile Kelly Rowland and Solange wore red outfits.
Solange's husband, Alan Ferguson and Jay Z looked gorgeous wearing their tuxes at the party. Our spies informed that Solange was a perfect hostess. Beyoncé was sitting and her love stood beside her.
We remind you that Beyoncé is pregnant with twins, so it is not strange that she had to sit after her amazing performance! According to a source, the star was kind to everyone that night.
2017-02-17