Scarlett Johansson And Colin Jost Show Up Together In Public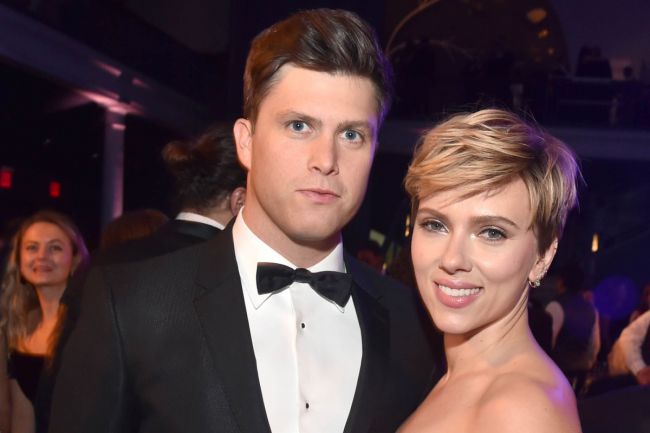 Scarlett Johansson and Colin Jost kept their relationship low-key, but now they have gone public!
The two showed up as a couple at the American Museum of Natural History Gala. Even though the 32-year-old and the 35-year-old stars walked the red carpet separately, they decided to pose for paparazzi together.
Scarlett was happy. She wore a strapless red vintage Yves Saint Laurent dress. Meanwhile Colim wore a black tuxedo and colour coordinated bowtie.
The couple was first romantically linked this May. Then paparazzi caught tehm kissing at the NBC show's season finale afterparty. This autumn Colin confessed he feels very happy about their relationship. In September Scarlett divorced from Romain Dauriac and settled the custody dispute. She has a 3-year-old daughter from him.
2017-12-05