Ringo Starr and Barry Gibb became knights of the British Empire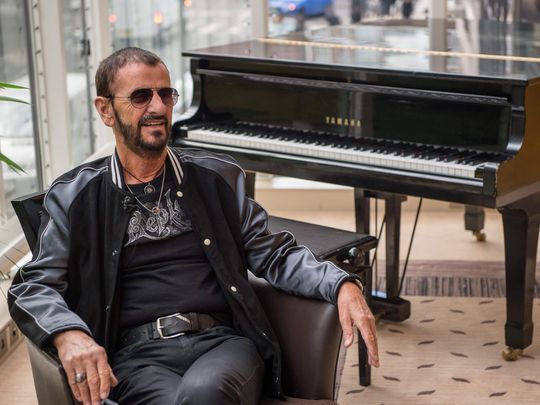 In the evening of December 29, the list of persons who on New Year's Eve awarded the honorary titles of Queen Elizabeth II- New Year Honors was made public. In total, it includes 1 123 people.
Knightly titles were awarded to famous musicians Ringo Starr and Barry Gibb. Now the British will call the former drummer The Beatles and former soloist Bee Gees just as sirs. 77-year-old Sir Ringo Starr wrote in social networks: "It's great that my songs and my charity work have been recognized, even though I love both. Peace to you and love. Ringo ".
Seventy-one-year-old Sir Barry Gibb said: "I am deeply touched and proud of my honor. This is an unforgettable moment in life. I want to emphasize that I share the victory with my friends. This award equally belongs to them as well as me." Recall, Barry Gibb - the only living member of the group Bee Gees. Maurice Gibb died on January 12, 2003 at the age of 53. His dead brother Robin died on May 20, 2012 at the age of 62. Barry is the eldest of the brothers. The band Bee Gees entered the history of music as one of the most successful. They have been popular for three decades. Discs with records of Bee Gees were sold in the world with a circulation of more than 220 million copies.
2017-12-30