Prince Harry interviews Barack Obama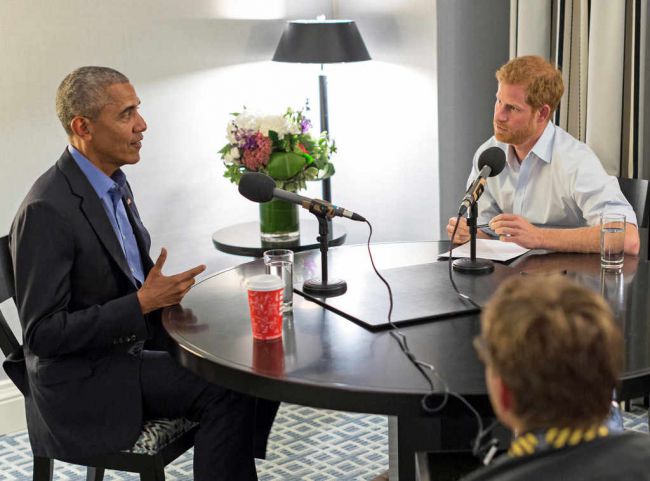 Prince Harry interviewed former US President Barack Obama for the BBC Radio 4 radio programm.
Prince Harry spoke with former US President Barack Obama. A video with a minute video was posted on the official Kensington Palace page on Twitter. In the video, the former American leader asked Prince Harry if he should talk to the British accent. Then the politician proposed to the heir of the British throne to exchange roles and ask him a few questions.
As reported by CNN, Obama gave an interview to a member of the British royal family back in September in Toronto. However, only recently it became known about the conversation. It is noted that the full version will be released on BBC Radio 4 on Wednesday, December 27. Kensington Palace comments say that during the interview, Obama shared his memories of the days when he was president, and noted that he would educate a new generation of leaders through his foundation. This interview was very interesting for both sides, which they shared after that.
2017-12-18