Pink's Daughter Is Losing Her Baby Teeth On Tour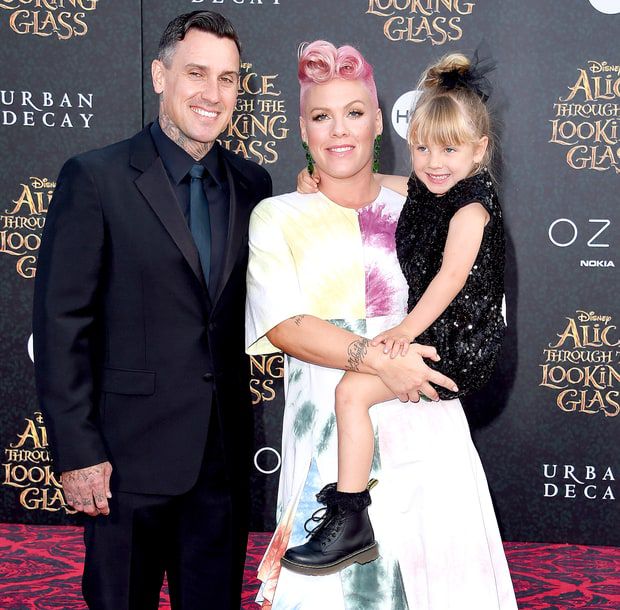 Pink's daughter, Willow, is getting big! The singer uploaded a cute vide of her daughter, 6, on the Web. It shows Willow losing her baby teeth while Carey Hart, Pink's husband, and her son Jameson were touring with her on a tour bus in England.
Pink made a caption reading "tooth chronicles". Willow was offered by her father to pull them out at the end of the night.
The 42-year-old father told he bets the tooth comes out when Willow fall asleep.
His dayughter was quick to answer. "Because of you!" she said. Pink asked if Carey should pull it out with dental floss, but Willow told she did not want him to.
2017-08-24