Photo Of Britney Spears With Broken Nail and Tattoos in Skin-Baring Snap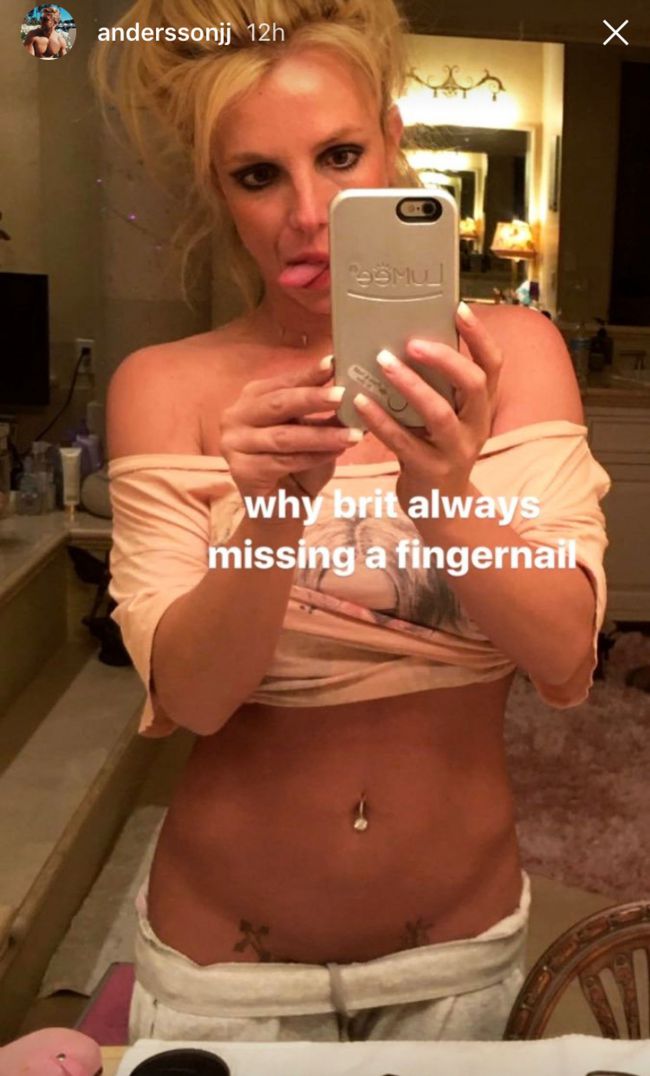 Britney Spears is always surprising her admirers with her head-scratching posts. It does not matter if the uploads sexy bikini dances, videos of working out to "Fergalicious" or some old art, you will never guess what will come next.
This Wednesday the star uploaded a new selfie showing off her perfectly toned abs and lower-hip tattoos.
Spears uploaded her recent selfie featuring her tongue out on Twitter. She is posing in front of a bathroom mirror. That was shot with a selfie-perfecting LuMeephone case. Let us wait and see with what Britney will surprise us next.
2017-01-27