Nicole Kidman Wonders How She and Keith Urban End Up Together. Look at That Photo!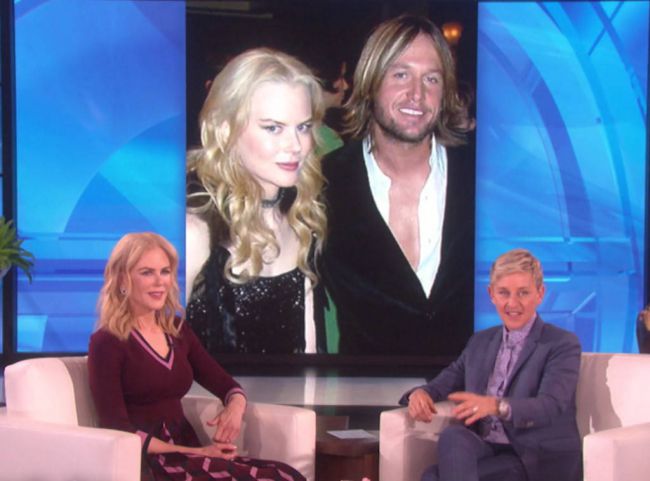 Nicole Kidman still remembers their first meeting with her husband Keith Urban, although the couple has been married for 11 years already.
The Oscar-nominated actress came to The Ellen DeGeneress Show on Tuesday and showed a picture from the very first time she met her now husband.
'I can't believe we ended up together!' Kidman is laughing. 'It is really weird to have a photo from your fist meeting. Someone took that picture and sent it to us.'
Nevertheless, it wasn't that smooth form the beginning.
'I was head over heels in love and he didn't pay any attention to me,' she told Ellen. 'Imagine, I was waiting for his call for four months!' she added.
2017-02-10