Nicole Kidman Thanks Keith Urban, Two Daughters After Emmys 2017 Win: 'They Have to Sacrifice So Muc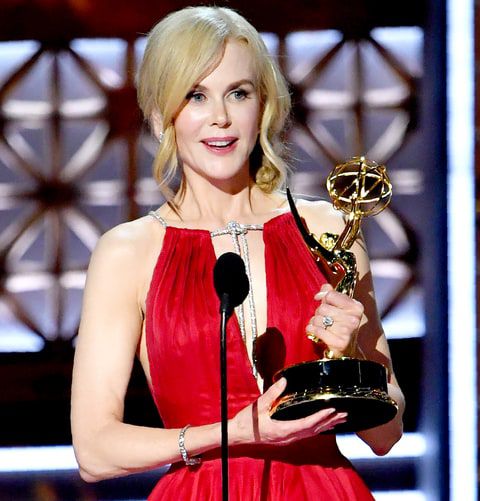 After stepping onto the stage behind the statuette, Nicole Kidman addressed her husband, country musician Keith Urban and their two co-children.
"I have a big artistic family that supports me all the way through all the ups and downs. Thank them for that, "Nicole began.
The star also noted that she was dedicating a reward to her daughters.
I have two beautiful girls - Sunny and Faith, I have my dear Kit. They sacrificed so much throughout their lives. This award is yours. I just want her to stand on the shelf in the girls' room, and every time they look at her, they think: "Our mom did not put us to bed every day that's why. But we have this award, "Kidman continued.
Also, the actress mentioned the problem of domestic violence, which is the main theme of the series Big little lie.
"The actors have the opportunity to say something important. And this is our contribution to solving the problem: we cover the topic of domestic violence. This insidious, mean disease is more common than we used to think. It is associated with shame, with a desire to keep everything a secret. Handing the award to me, you pay attention to it. So thank you, "Nicole finished.
2017-09-20