Nicolas Cage's Snap in Kazakhstan Became A Meme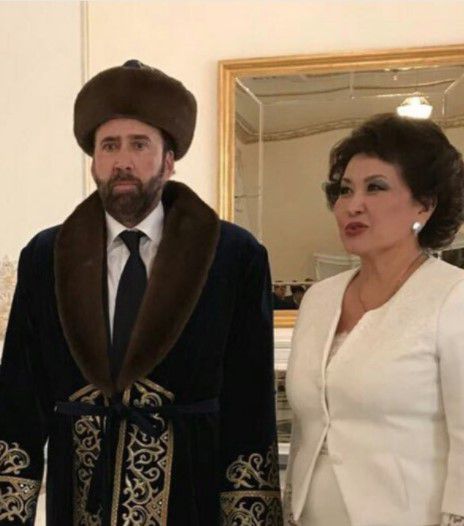 Here is the best photo of Nicolas Cage ever. It was taken in Kazakhstan.
The Academy Award holder got his best role ever – an Internet meme!
During the weekend the actor travelled to Kazakhstan to visit the thirteenth Eurasia International Film Festival in the capital of Astana. See what happened. Nicolas donned traditional Kazakh costume along with an embroidered jacket and a matching hat. The star's photographer did not seem to phase Nicolas as the star's face is blank. So, the new meme appeared.
Go on the Web and check yourself the meme. It is definitely a new national treasure!
2017-07-27