Nicolas Cage Appeared at Nicolas Cage Movie Marathon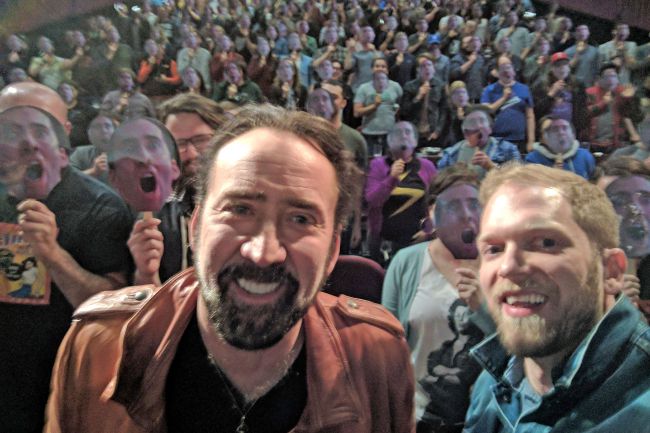 Greg MacLennan, an Alamo Drafthouse film programmer, has paid tribute to Nicolas Cage. He did it in the form of CAGED.
That is a marathon of movies featuring the actor. He hoped that the Oscar holder would attend. Nicolas did turn up at the 4th yearly event held in Austin (Texas).
The star chose 5 films being shown at C4GED by himself. The range included Bringing Out the Dead and Lord of War. The actor also recited Poe's "The Tell-Tale Heart" by Edgar Allan Poe.
MacLennan confessed that the day was the greatest one in his whole life and apologized to his yet unborn future child.
2017-02-01