New style of Kate Hudson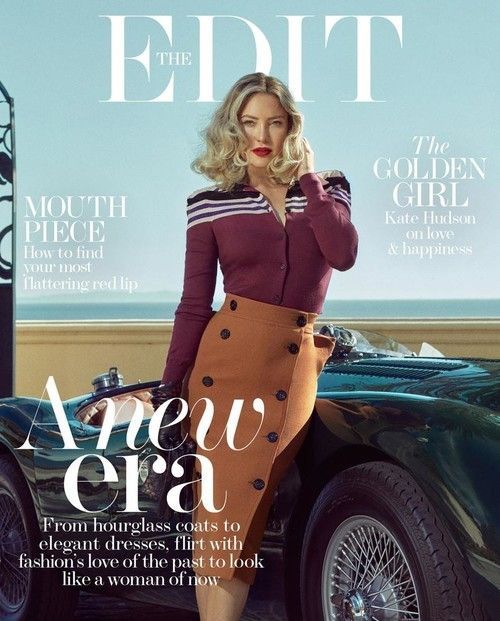 Hollywood beauty Kate Hudson became the decoration of the November issue of the popular magazine The Edit. The 38 year old actress told the journalists about her life choice.
Since childhood, the beauty has tried to get approval from her star parents (mother - actress Goldie Hawn, and father - musician Bill Hudson):
"I was a very focused child. I did not rebel against my parents, because I wanted to earn their approval. I never returned home with piercings or tattoos, I did not drink, even when my friends were drinking. In high school, I got carried away by boys, but I did not go to parties, so I was not considered cool in the class. And on weekends I did not hang out with friends - I had more serious worries! Until now, this is the case - I can not remain unoccupied. "
It turns out that at the beginning of her life the future Hollywood star was going to become a singer:
"I thought that my path was music, pop style, but they took me to participate in a musical in school ... And that's it all over."
And finally, Kate told about a joint project with singer Sia, who as a director invited the actress to appear in her musical project.
2017-10-24