New Photo Shoot Of Jessica Simpson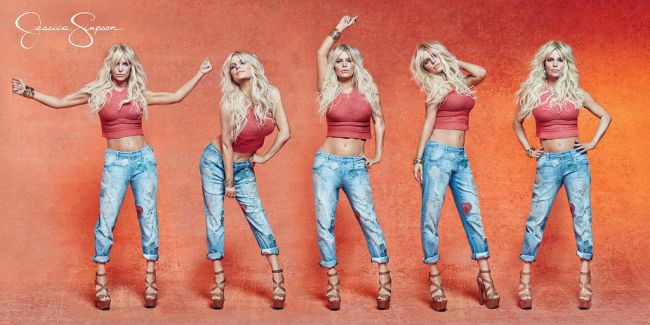 Not long ago Jessica Simpson boasted Daisy Duke's denim short-shorts and now she is back with her eponymous style. See her new photos revealing her latest collection of clothes.
The star, 36, has a gorgeous look in the cheeky cut-offs. She paired them with strappy wedges and a denim jacket.
The mother of two had her photo shoot in LA with James Macari. One of the photos shows the singer in a midriff-baring crocheted top and low-rise jeans. She also sported a black lace bodycon, multi-coloured heels and voluminous waves.
According to the star, she took her inspiration from the essence of travel.
2017-03-08