Monica Bellucci made a new haircut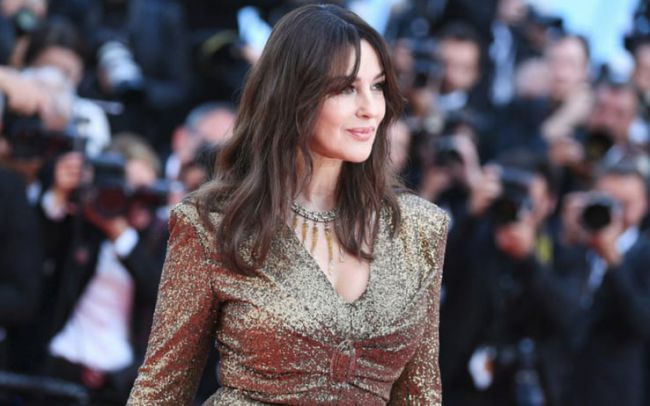 53-year-old Italian actress Monica Bellucci, it seems, really knows how to maintain eternal youth. The other day, the film star once again impressed the admirers of her work with a bright appearance.
Every appearance of Monica Bellucci in public causes a wave of discussion. The attention of the fans this time attracted the fact that the actress looked as if she had grown younger by 10 years. In Rome, the ceremony of awarding the names of the late actress Virna Lizi took place. Bellucci came
out with a new hairstyle. Bellucci appeared before the fans in a dress in peas, in a short jumper and with an elongated square. The movie stars hair lightened a little and instead of a burning brunette she became a dark-haired brown-haired woman.
Monica Bellucci at the event appeared in an elegant black dress in peas brand Azzedine Alaïa, a short cardigan and in suede boots with a very high heel. The actress attire was supplemented with accessories - earrings and a Cartier ring and a satin black bag. The fans of the star are delighted with her new image. Users of Twitter note that Monica as a good wine: over the years she only gets better. It is worth noting that the actress claims that she easily refers to her age. According to the star, the main thing is how much you feel yourself.
2017-11-24