Milla Jovovich and Her Daughter Ever Spotted At Resident Evil Debut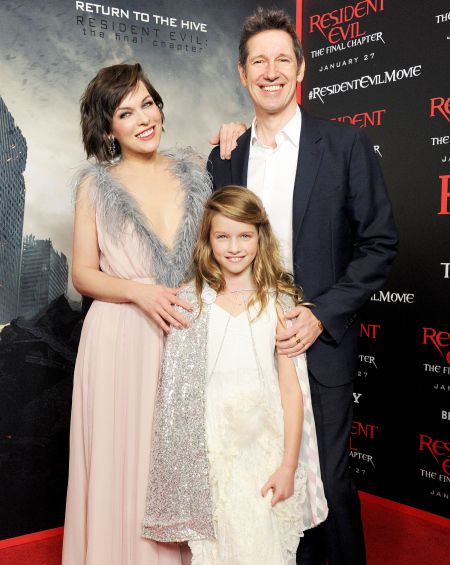 Milla Jovovich has many nice features: acting talent, beauty and fashion savvy are just a few of them. We are sure that Ever Gabo, the star's 9-year-old daughter has inherited all these features.
The two were spotted on the red carpet with Paul W.S. Anderson, Eva's father in LA this Monday. They visited the debut of Resident Evil: The Final Chapter. The 41-year-old star and Ever perform in the film directed by Anderson.
Mila featured old-Hollywood glam wearing her floor-length pink dress with silver feathered trim. Her make-up featured dark eyes and red lips/ Meanwhile Ever sported loose golden locks. She put on a white lace dress. The look was completed with a silver cape matching the trim on her mother's gown.
2017-01-25