Miley Cyrus And Her 2 Dogs Are Enjoying Summer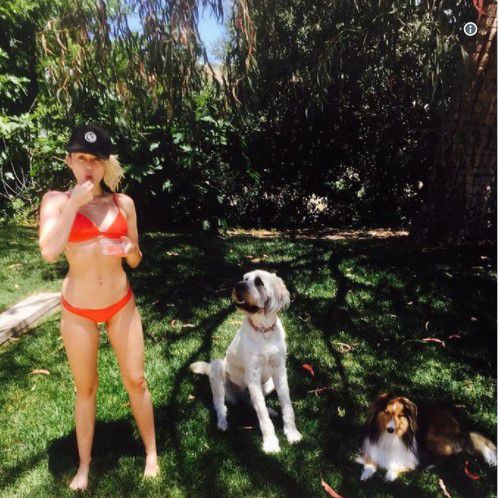 Miley Cyrus keeps us smiling!
The star took on the Web to share a sweet snap of herself enjoying the sun. There also her 2 dogs on the shot. Their names are Dora and Emu.
The 24-year-old singer was wearing a bright red bikini and a black baseball cap. She chowed down on fruit. Meanwhile Dora gazed up at the star. She shares the dog with Liam Hemsworth, her fiancé. At the same time Emu was resting in the shade.
The songstress made a captjon for the photo which read: "Summmmmer is heeeeerrrre! Bring on Z fruit, sunshine (always spf), & goooood times!"
Miley also uploaded a snap of herself feeding Emu a watermelon.
2017-06-22