Mark Hamill And Carrie Fisher Made Out Like Teenagers While Working On Star Wars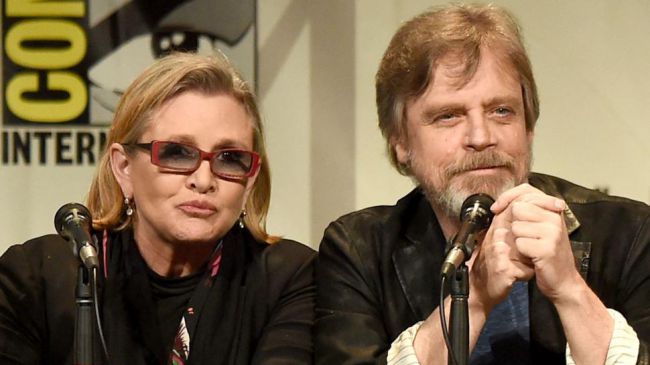 When Mark Hamill and Carrie Fisher were working on the 1st Star Wars film, things got heavy between them. We remind you that the first film was released back in 1977.
In his latest interview the 66-year-old star revealed that even knowing from previous jobs that romanticall affairs will colleagues is not good, he and Carrie were attracted to one another all the time.
Hamholl recollected that one time when he and Fisher talked about kissing techniques. According to him, alcohol was involved. Mark claimed himself to be a good kisser. Carrie asked what he meant. What happened next? They were making out like teenagers.
What did draw Carrie and Mark back? They became aware of what they were doing and burst out laughing!
After all that the two became like real siblings.
2017-12-21