Lena Dunham Thanked Glamour For Showing Her Cellulite On The Cover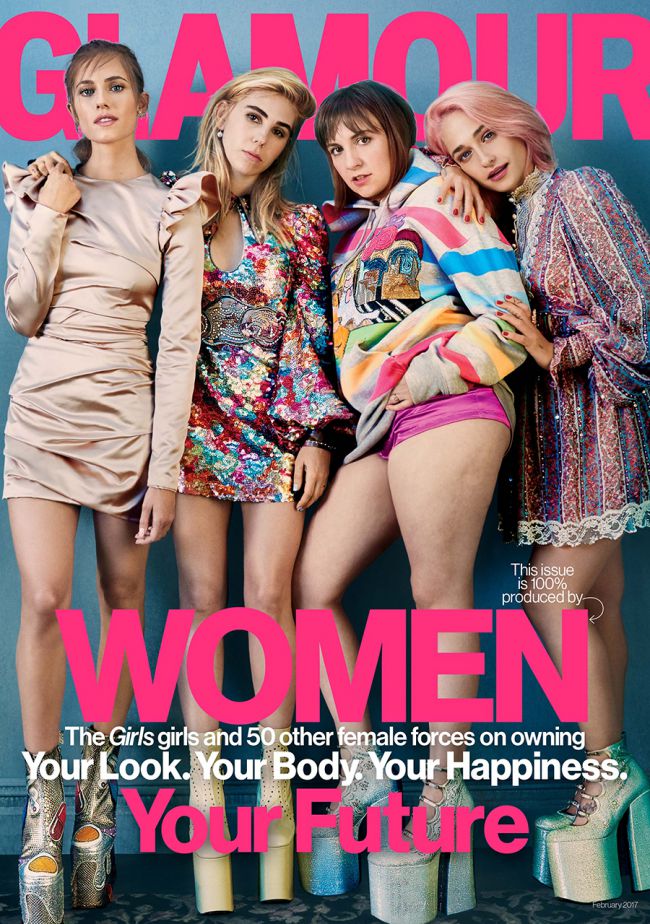 Lena Dunham criticizes Glamour. The magazine did not photoshop the star and her Girls colleagues in its February issue. Lena decided to share her thoughts on this issue.
The actress got on Instagram and wrote that during her teen years she was usually told that she looked "fu**king funny". "Rabbit teeth, knock knees and rabbit teeth", recollects the star. She was secretly hurt by all the careless comments.
The 30-year-old celebrity confessed that she did not hate the way she looked like, but, what is more important, she hated the culture that dictated her to hate it. In the beginning of her career, people perceived her look through the lens of braveness. They considered that it was bold to show her body on TV.
Dunham commented the magazine's promoting body positivity and slamming the ones who believe they can critique her body.
Lena says that haters should become more creative and intellectual this year, as nobody is scared of them. The actress thanked Hollywood stars and women on Instagram who lead the way that normalizes and inspires women in all forms. She also thanked Glamour for showing her cellulite and doing the news.
2017-01-04