Lady Gaga's Metallica Moth Back Tattoo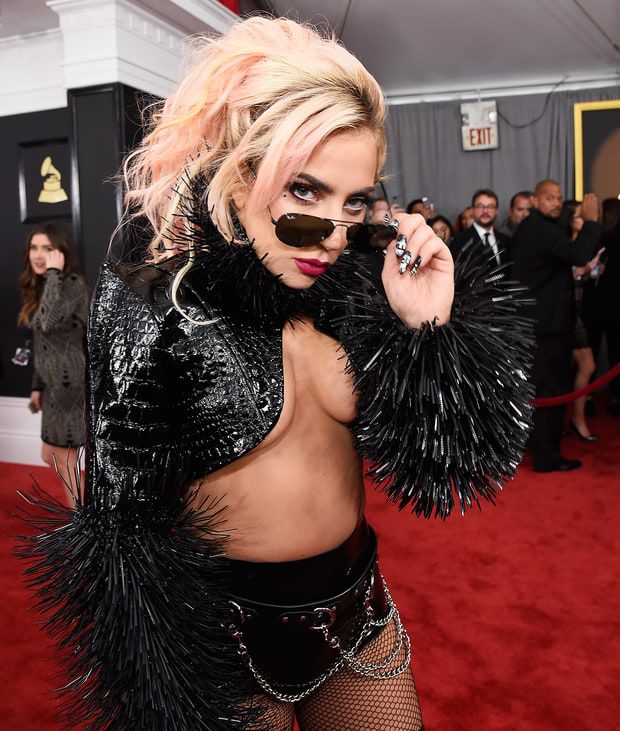 Is that true that Lady Gaga got a massive tattoo on her back?! The performer nailed her halftime show performance at Super Bowl last Week. She shared her thoughts about the possible new tattoo before this year's Grammy Awards on February 12.
Gag's snap uploaded on the Web via Instagram was capitoned "The Moth & Metallica #ink #tattoo #MothIntoFlame #MetalliGa #metal #grammys @metallica". The ink is a moth that features a skull on its body. Lady Gaga, 30, boasted her new work of art on the red carpet. It could be clearly seen as the singer wore a backless leather outfit.
The singer should perform with the world-famous rock band. It will be "Moth Into Flame", a song from their last album. Gaga first told about her collaboration with Metallica in her latest interview with Zane Lowe.
The singer told that she was with Ulrich Lars at Bradley Cooper's place. They hang out together. By the way, lady Gaga and Bradley star in a re-make of A Star Is Born. The star confessed that she wishes to see Metallica live. According to Gaga, now the band plays better than they have every played.
2017-02-13