Kylie Jenner Made Prom Dream Of A Sacramento High School Student Come True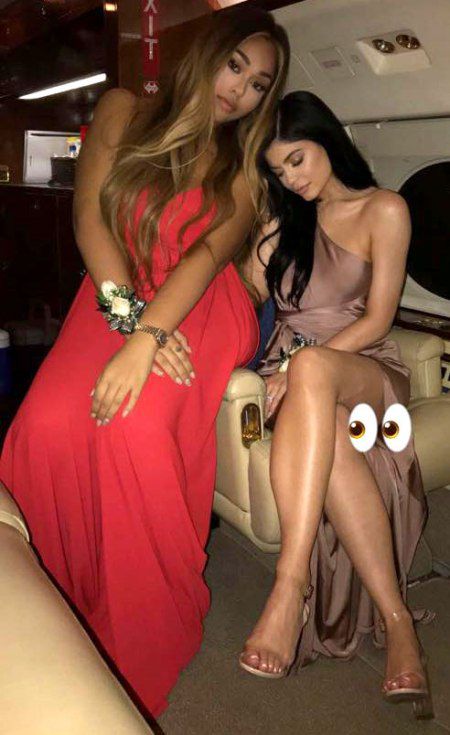 Even though Emma Stone politely declined a teen's promposal due to work obligations, Kylie Jenner went further and made a Sacramento high school student's dream date come true.
Junior Albert Ochoa and the star, 19, were spotted together at Rio Americano High School prom this Saturday night. Her long-time friend Jordyn Woods was also present.
Fans quickly surrounded Kylie at the prom. Lots of them wrote on social media about her presence.. Ochoa's sister tweeted "TELL ME WHY MY BROTHER TOOK KYLIE JENNER TO PROM 2NIGHT !!!!!!!" and posted a video of Jenner hugging her brother.
Jenner has not posted any shots from her visit, but she uploaded a shot on Snapchat where Woods can be seen sleepy on a plane.
2017-04-10