Kristen Stewart Drops F-Bomb On 'Saturday Night Live'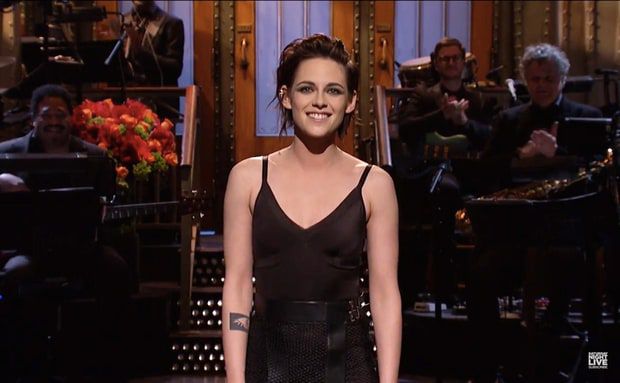 Kristen Stewart started Saturday Night Live with a bang on February 4. She was addressingwer posts of Donald Trump and dropped the F-bomb. The star called herself "so gay" during her opening monologue.
The star, 26, told that she came to promote Twilight. By the way, it has been available for iTunes for 8 years already. Kristen confessed that she was nervous to host the show as she knew the president was probably watching it. Stewart also told that Trump should not like her much.
Then the actress recalled 2012. At that time all news was about her cheating on Robert Pattinson with Rupert Sanders. Everybody was atwitter because of Kristen's infidelity, especially Trump was.
According to Stewart, 4 years ago they were dating with Robert and then broke up and got back together. For some unknown to her reason, Donald was too frustrated with that. His message on Twitter suggested that Kristen cheated on him like a dog and will do it again.
2017-02-06