Kris Jenner's Vacation Photos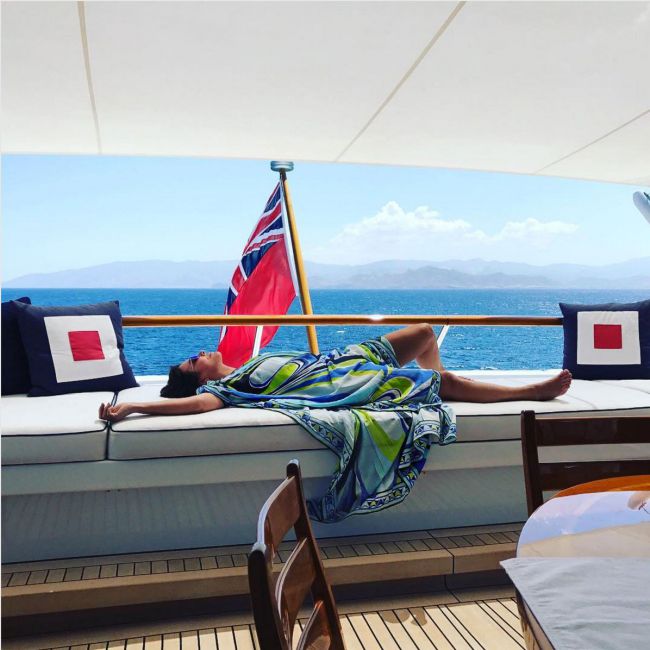 Without a doubt, Kris Jenner has a gorgeous bikini body, but she looks as good even if she is more covered up.
Yesterday Kris uploaded new photos from her vacation. She had a getaway with Corey Gamble, her boyfriend. The famous mother and Corey stayed in southern part of France. Now they seem to be in Greece.
The 61-year-old star can be seen lounging on a yacht in a multi-coloured gown.
In another photo, Kris is seen sitting on the driving board of the boat. She is wearing a one-piece bathing suit there. Besides, it is possible to see a breathtaking view of the mountains and ocean.
2017-07-31