Kim Zolciak-Biermann And Her Husband As A Playboy Bunny And Hugh Hefner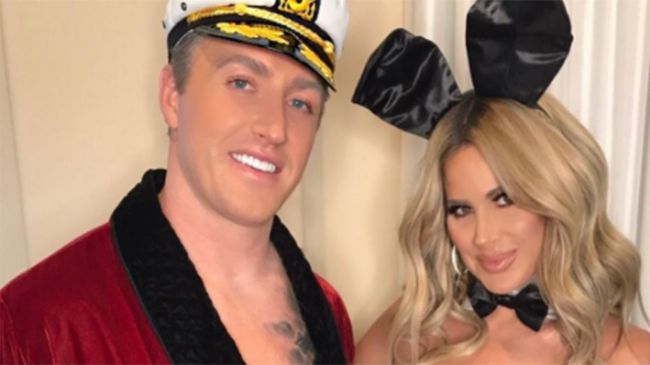 Kim Zolciak-Biermann and her love Kroy Biermann entered the Halloween with a sexy couples costume.
We bet that you would like to have such costumes too. This is just a great couple combination, see with your own eyes!
Kim dressed up as a playboy bunny in a cinched leather bodysuit, the iconic ears, bowtie, cuffs and fishnets. Meanwhile her husband looked as the late Hugh Hefner in red velvet smoking jacket and captain's hat.
The actress asked her followers to "pray" for her as the season debut of RHOA will kick off soon.
2017-10-31