Kim Kardashian West's Daughter Is A Tooth Fairy!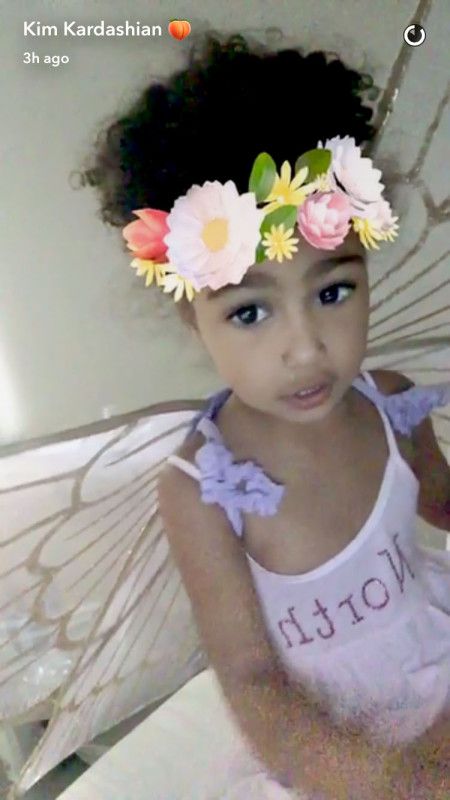 Kim Kardashian West shared series of shots on her Snapchat account this Sunday. Her fans now have a chance to see the relaxing morning she is spending with her 3-and-a-half-year-old daughter North.
The mom uploaded a flower-crown-filtered shot of her daughter. The girl is also wearing fairy wings. Kim asks her daughter if she is a tooth fairy and North answers "Yes."
The star posted a snap of jewels left for her by the "fairy". She also showed us North's snap from the back where her fairy wings are clearly seen.
Kim also uploaded a video where she tells her daughter and 15-months-old son Saint that she is very tired. The star's kids woke her up early when she wanted to have some extra sleep.
It looks like morning cuddling sessions have become this family's tradition.
2017-03-13