Kendall Jenner's New La Perla Campaign Is A Masterpiece!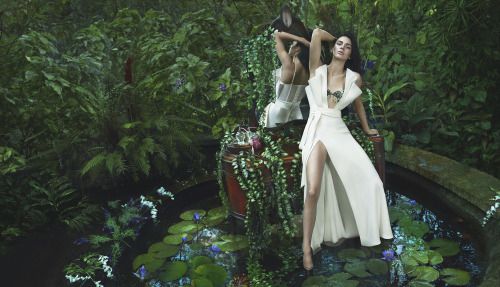 Kendall Jenner's life seems to be a fairy tale. Her La Perla campaign has outdone itself for the autumn\winter 2017 season.
See the video for some exclusive footage from behind-the-scenes to see how the most epic garden scene was shot.
Everything begins in a floral jungle. Kendal is looking directly at you. She has an outstanding and amazing natural beauty look. Then you see stunning peonies and Kendall touches up her make-up. Jenner is posing like an amazon. Maybe she is one? Having chatted with a pal model, the star leaves the screen in purple lingerie in a bath tub. You will be thrilled and will dream of seeing everything.
See market pieces, you may ant to get the look!
2017-08-30