Kelly Osbourne Laughs Off Her Photo Fail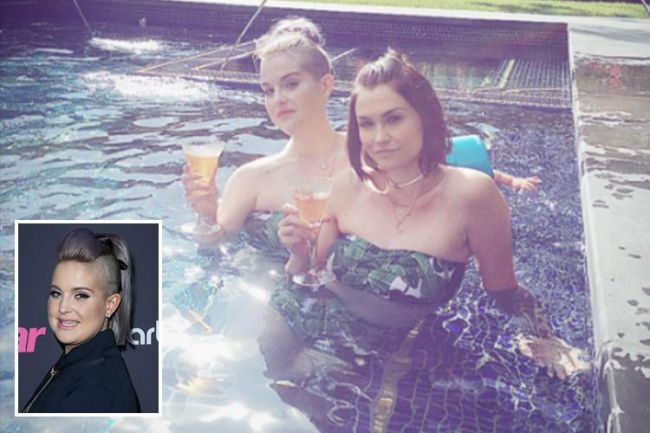 Kelly Osbourne and her epic photo fail during the Easter weekend.
The star, 32, posted her thoughts about the typical girls-drinking-in-the-pool snap on Instagram. The shot is captioned "best Pool Day Ever" and "Sister Sunday". The pic shows Kelly and her sister, Lisa Osbourne, in matching printed bikinis.
Though, some devoted admirers were quick to find something strange about the shot. That was a tiny baby arm extending from Kelly's body. It turned out that it was Kelly Rose, Lisa's daughter. She will be 2 in June. Kelly rose was behind the sisters in the photo.
Later the daughter of Ozzy Osbourne and Sharon Osbourne re-uploaded the pic pointing out the silly illusion. She wrote to check out her sexy baby arm. She considers this snap to be the most hysterical photo fail. Moreover, the star confessed that she is always trying to hide her "fat ass" behind Lisa and concluded that it was "instant karma".
2017-04-19