Keira Knightley Is Back With The Pirates!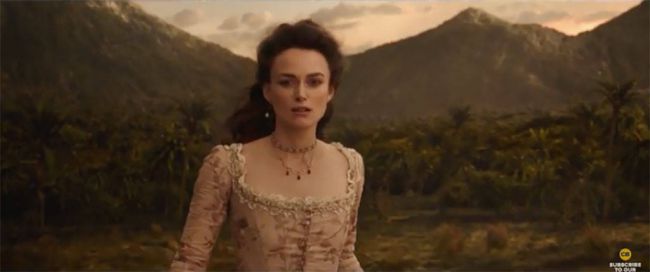 Keira Knightley was spotted in a new international trailer for the 5th instalment of the Pirates of the Caribbean: Dead Men Tell No Tales.
The star performs Elizabeth Swann for 3 of the 4 films. She appears in the Japanese-narrated teaser. In a blink the actress shows up in Victorian garb starring off into the distance.
However, the video still leaves much to the imagination.
Keira is not the only one to reunite with her character. Will Turner performed by Orlando Bloom also turns back as he was seen in the trailer too.
You may remember that at the end of the 3rd film Will had to become the captain of the Flying Dutchman. This happened after his heart was cut out and put in the Dead Man's Chest.
2017-04-21