Katie Holmes and Suri Cruise Celebrate Easter With Family, Gratitude And Love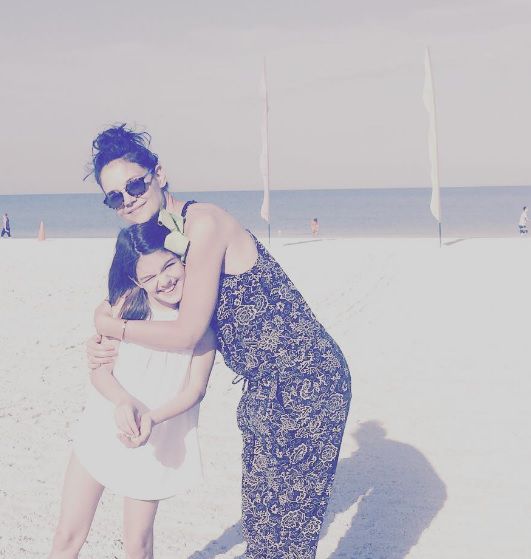 Despite it's spring on the calendar, it's summer for Katie Holmes.
The star decided to honour the Easter weekend at the Marco Island Beach Resort (Florida). She took Suri Cruise and her family with her.
Everybody flew from Ohio and the actress and her daughter met them for a week-long stay. The family was enjoying beach days and ice-cream.
Holmes shared few mother-daughter snaps on the Web. One time Katie rented a jet ski. Suri was super-excited to go fast over the waves. Holmes gave all cousins a turn.
An insider tells that Katie is a fun aunt and is really close with her nephews and nieces.
2017-04-19