Justin Bieber Compensated for Time Out of Instagram by Posting Dozen Photos and Shirtless Selfies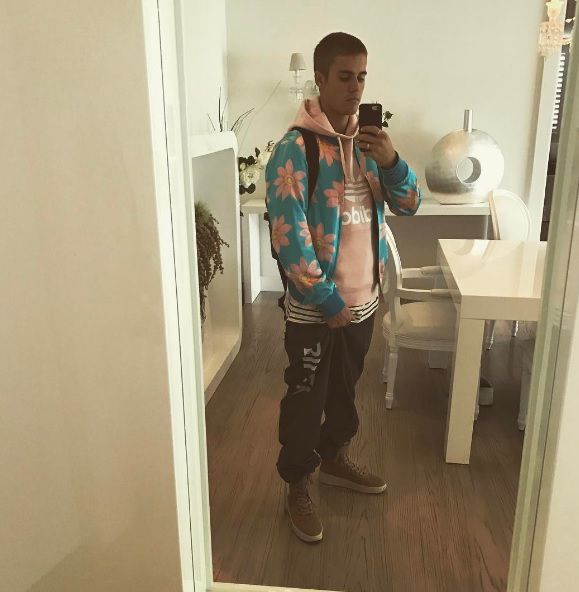 Back in the saddle again. Justin Bieber compensated for lost time after half a year break from Instagram, posting a number of photos to the social media on Wednesday, February 8, along with a few shirtless selfies.
The pop-star, 22, stopped by on Instagram on Friday, February 3 during the Super Bowl. He posted a fragment of his Super Bowl T-Mobile ad and of course his comeback resulted in numbers of comments from his fans.
On Wednesday, the singer shared a list of cities he will visit during his Purpose tour with the dates, then batch of selfies followed. In one of them, Bieber was wearing blue-and-pink Adidas hoodie and sweatpants. The pattern looks like the singer had a backpack on his back.
The star also posted couple of photos likely to be taken in the studio, giving a clue about new pieces of music.
2017-02-10