Julianne Moore Speaks On Gun Violence In The U.S.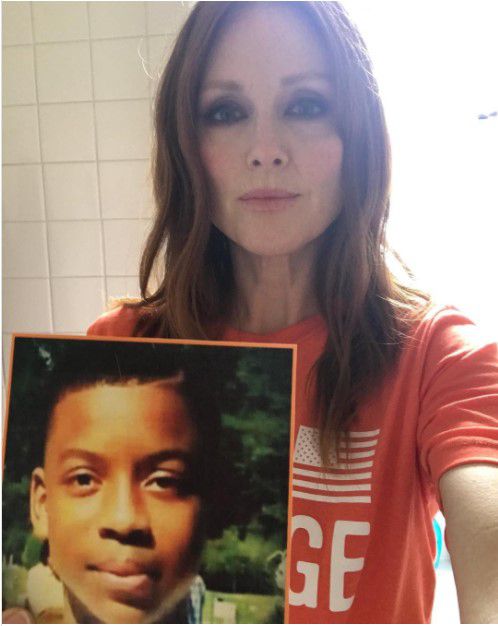 Julianne Moore spoke out for National Gun Violence Awareness Day.
The 56-year-old star uploaded a number of snaps on her Instagram page. The actress highlighted fatal cases of gun violence in the U.S. and all those lives. 2017 national Gun Violence Awareness Day was held as usual.
Julianne was dressed in support of the Wear Orange campaign. The star held shots of 3 young people (JaJuan McDowell, Jeffrey Banish and Tyrone Lawson. We remind you that these young people died of gunshot wounds. Every post contained info about the victim and included a message of support.
Lawson was 17. Tyrone was shot and killed after a college basketball game that was held in Chicago 4 years ago.
Moore wore orange for Tyrone and other 93 people who were killed.
Julianne told that average day brings 7 children or teenagers are killed by guns. According to her, regulation will reduce deaths.
The star is sure that the guns should not be allowed without background checks.
2017-06-05