Jennifer Lawrence Is Never Too Shy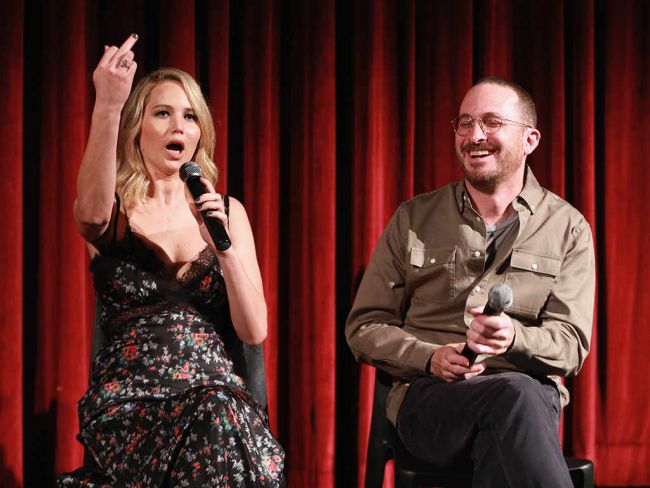 Jennifer Lawrence is not embarrassed about her feelings.
The star reminded us about this when she flipped the middle finger at a Q&A session at The Academy of Motion Picture Arts and Sciences' screening of mother!
It was reported that the 27-year-old star was watching the film with Darren Aronofsky at the Museum of Modern Art. 48-year-old director and Jennifer were on stage after the presentation to answer questions about the footage. Sara Wilkomerson, the moderator, and Ari Handel, the producer, were also present.
Lawrence told about how she injured her diaphragm hyperventilating on the set.
2017-09-29