Janet Jackson Feels Sorry For Hurricane Harvey Victims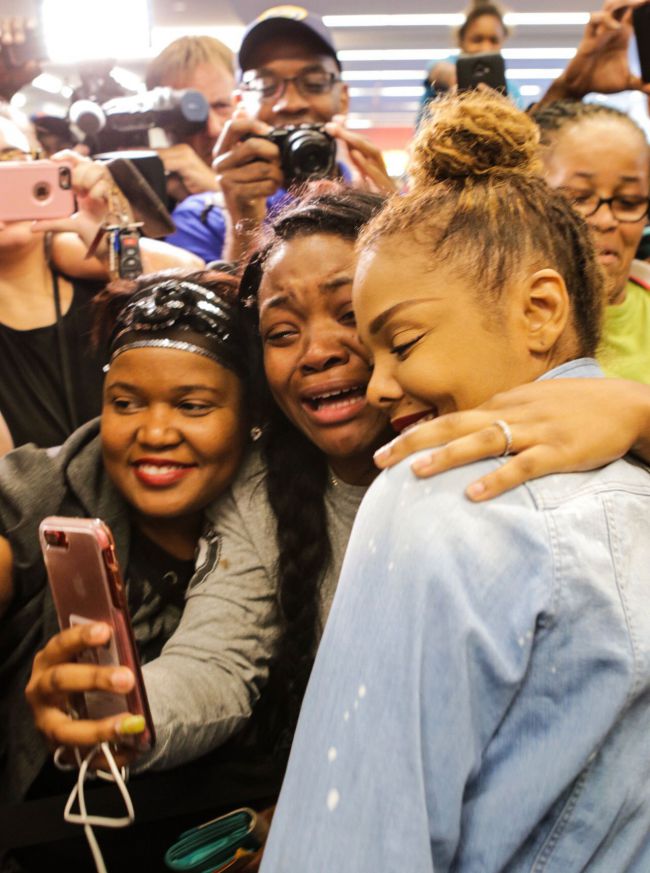 Janet Jackson showed her support for Houston.
The star began her State of the World tour, but she has found time to see victims of Hurricane Harvey.
Sylvester Turner, the Mayor of Houston, and Jackson took a trip to the George R. Brown Convention Centre to meet people who suffered the natural disaster.
According to a source Janet brought hugs and smiles. The star was truly touched by the situation those people found themselves in.
The singer's brother, Randy Jackson, was also present. Janet wants to dedicate her Houston concert to the victims. She will donate proceeds from the event to local flood relief charities.
We remind you that Jackson started her tour only 8 months after becoming a mother.
2017-09-14