Iman's Remembrance Of David Bowie: The 1st Anniversary Of His Death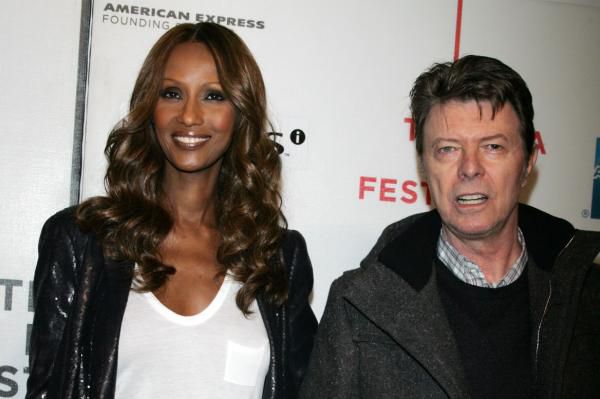 Iman, David Bowie's widow, decided to remember him on the 1st anniversary of the star's death. She made a post on Instagram. It featured a double rainbow across the NYC skyline.
The shots Iman uploaded were captioned with words "Forever Love" and "Bowie Forever".
By the way, this is not Photoshop, NY really could see a double rainbow last year in January.
Bowie's wife did not spoke on public much after her husband's death. The city's fashion world missed her until September 2016. Iman had a 1st night out a Tom Ford show. The woman sported a gold necklace created by Hedi Dlimane, a designer. The necklace read "David". Iman told that she is going to wear this necklace till her death.
2017-01-11