GQ Mexico Got Naked Bella Thorne Without Retouching!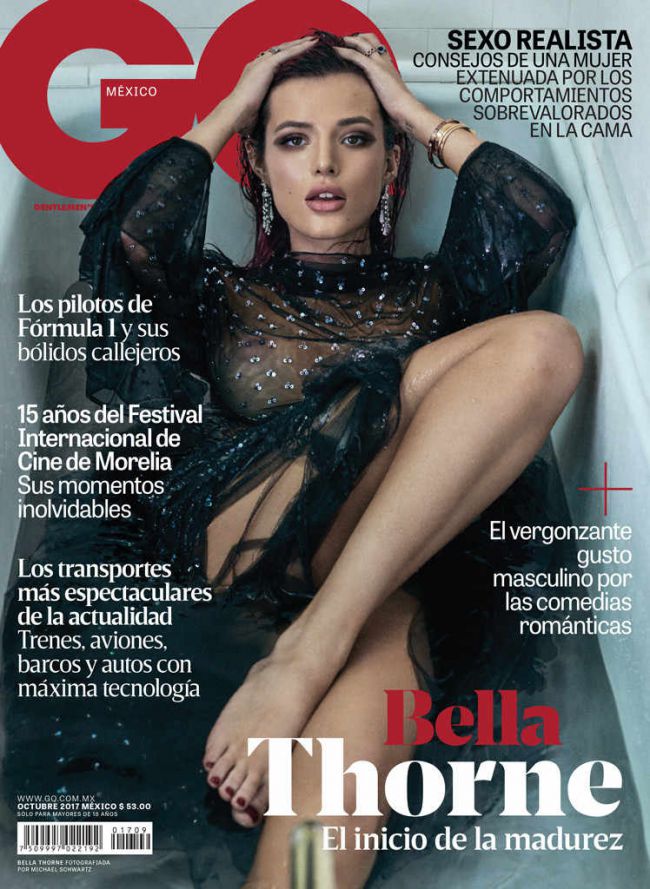 Bella Thorne loves showing her nude photos on Instagram. Now she used her naked body to make a statement.
The star can be seen on the October cover. She embraces her half-Cuban heritage. She showed several snaps from her shoot on the Web.
Earlier Bella made headlines by showing off her body at such a young age when a lot of her followers are kids and teenagers who 1st watched her in Shake It Up.
She prepared a special message to her haters and admirers. The star asked for no-retouching with purpose. Bella says she has insecurities about everything. She says it is normal to be insecure about something. Thorne wants people to speak more on their insecurities so more people knew they are not alone.
2017-10-02