Glittering Gowns Of Kendall Jenner And Bella Hadid At The Fashion For Relief Gala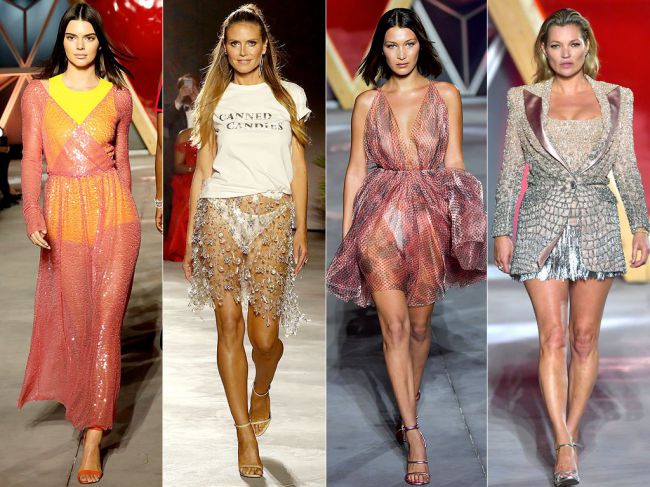 Even though only halfway through the Cannes Film Festival has passed, we have already spotted more models than at the other runway shows!
Obviously, they wore splendid dresses surpassing even the Oscars!
There were plenty of stars showing us their gorgeous outfits, starting from Rihanna's R&B couture and going to Tilda Swinton's otherworldly avant garde togs. Kendal Jenner went somewhat edgy and showed up in black tie jorts in Cannes. Then Bella Hadid had '90s starlet style featuring a mega-carat choker reminding of the Titanic "Heart of the Ocean". This Sunday night both stars brought classic glitz and glamour to the Fashion For Relief Gala.
Jenner got inspired by her own 21st birthday dress in a silver metal mesh, spaghetti strap mini dress featuring a triangle hem. It was accented with bedazzled rococo 3D embellishments and black lace.
Hadid chose a Roberto Cavalli semi-sheer strapless dress featuring silver beading ad crystal detailing all over.
2017-05-23