Gigi Hadid's Transition From Summer To Autumn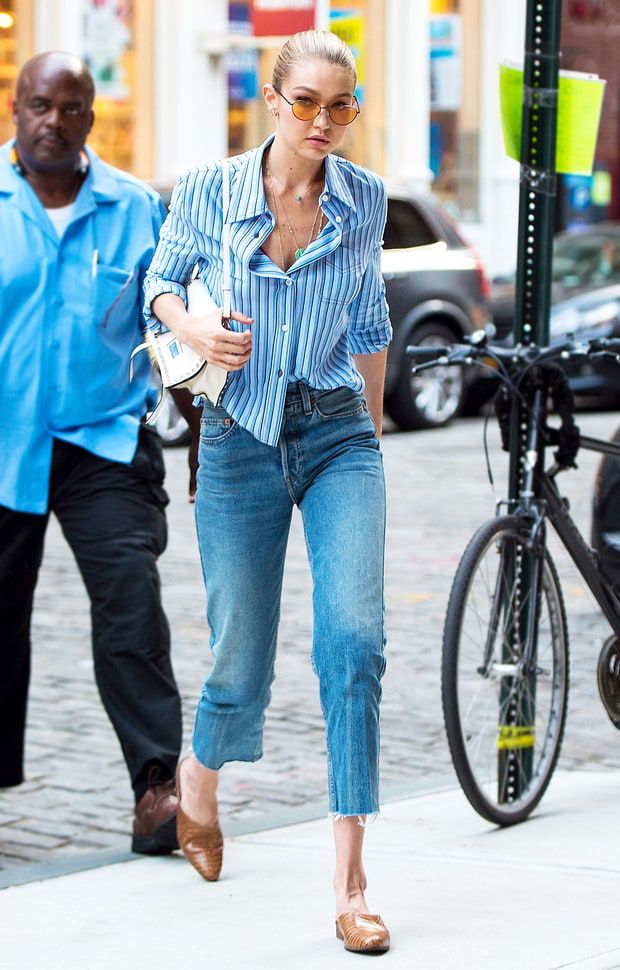 Summer is going to leave us and autumn days are coming. Gigi Hadid managed to find her perfect subtle changes in attire. The star showed up in New York City with a shoe style working both in July and in October: the mule.
The supermodel for Adidas had a pair of distressed vintage denim as well as a striped button down tee on. Gigi's glossy tan alligator closed-toe slides made her outfit stand out. The mules are not sandals and their neutral colour allows wearing them beyond the warmer months. They can add an effortless element to a dress and make a casual outfit look more polished.
The mules returned in fashion at the beginning of this year. Especially Gucci fur slides were popular on this and last year's Autumn/Winter runway.
2017-07-31