Emma Watson Considers That Empathy Should Have No Limit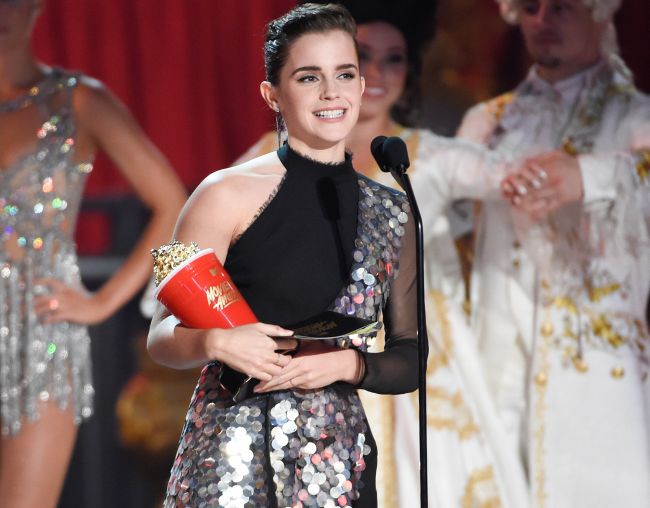 Emma Watson got the best actor in a film award at the MTV Movie and TV Awards. She dedicated her speech to celebrating the ceremony's genderless acting categories.
The award was given to the star for her role as Belle in Beauty and the Beast.
Emma told that this is an acting award that does not separate nominees by their sex. Personally for the star, this indicates the ability to put oneself into someone else's shoes without separating into different categories.
Emma beat Daniel Kaluuya, Hailee Steinfield, Taraji P. Henson and Hugh Jackman. Stone expressed thanks to Billions star Asia Kate Dillon (the 1st non-binary star to perform a non-binary character on television), who gave her the award.
2017-05-09