Elevator Fault: Pink Stuck With Daughter Willow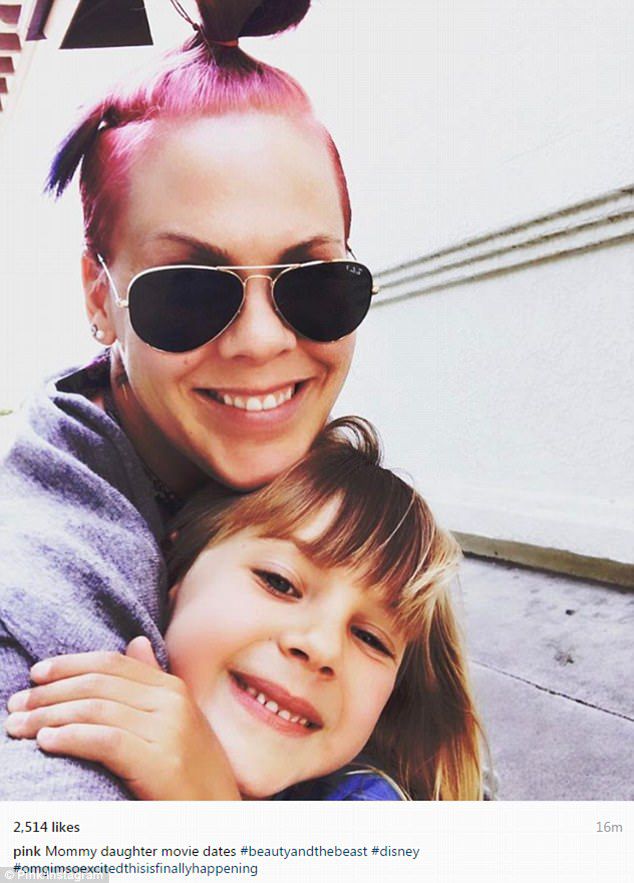 Pink and Willow, the star's daughter, stuck in an elevator. This happened right before her 1st show in 4 years.
The 37-year-old singer uploaded a snap of herself and her kid sitting on the ground inside the elevator.
The two waited until help came. Pink was decked out in a stripped outfit. The celebrity's hair was tied in a few buns. Her 6-year-old daughter wore a top and shorts. Willow held onto her backstage pass.
Luckily, the second picture got a caption saying "We made it out #gettingcute".
According to the star it is a little nerve to start everything up again after the long 4 years. Nevertheless, when she looked at the faces of her fans, Pink's heart was filled with love.
The "Try" performer confessed that she forgot words to 4 songs and rolled her ankle once. 4
2017-07-06